Randall Made Knife - Hand Engraved Alligator Pattern
This knife was hand engraved for Gary Randall of Randall Made Knives in Orlando, FL. It resides in the museum on-site at the Randall Made Facility.
Randall Made Knives : Deep Relief Alligator Border Closeup
A closeup look at the knife engraved for Gary Randall of Randall Made Knives, Orlando Fl. Each gator is hand engraved and detailed in deep relief and measures ~6mm x 3mm.
Hand Engraved Kimber K6s
Hand engraved firearm, cut entirely by hand in American Scroll motif and classic western wheelgun styling.
Kimber K6s Hammerless Revolver Engraving
Western Engraved Revolver - Kimber K6s
Overhead View of Engraved Kimber K6s
.357 Magnum Revolver Barrel Engraving
Engraved Handgun with Certificate of Authenticity
Engraved Pocket Knife | Jeff Parke Design
Melissa took the opportunity to study with well know Rolex Watch engraver, Jeff Parke, and put a beachy spin on this design, incorporating a multicolor gold inlay sunset scene, complete with Palm trees.
Engraved Stainless Springfield Armory 1911
Hand Engraved 1911
Hand Engraved 1911 Slide
1911 Firearms Engraver
William Henry American Crude III
Xikar Cutter with English Scroll and Gold Inlay
Luxury Cigar Cutter | Hand Engraved
White Water Inspired Wedding Band in Charcoal Blued Carbon Steel, Fine Silver and 24k Gold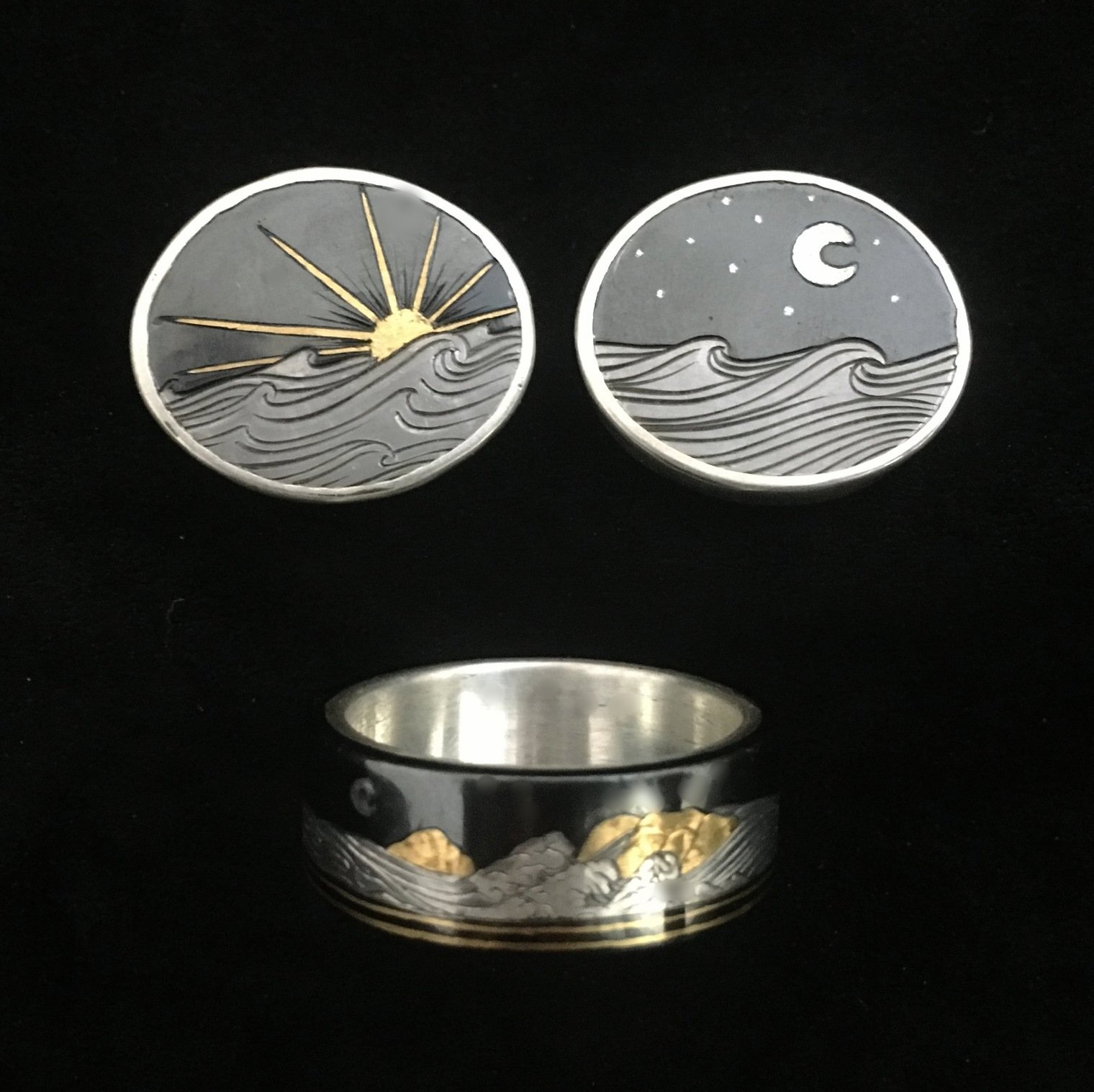 Mens Custom Wedding Ring and Cufflink Set
North American Arms .22 Magnum | Engraved Pistol
William Henry Pocket Knife | Oil Industry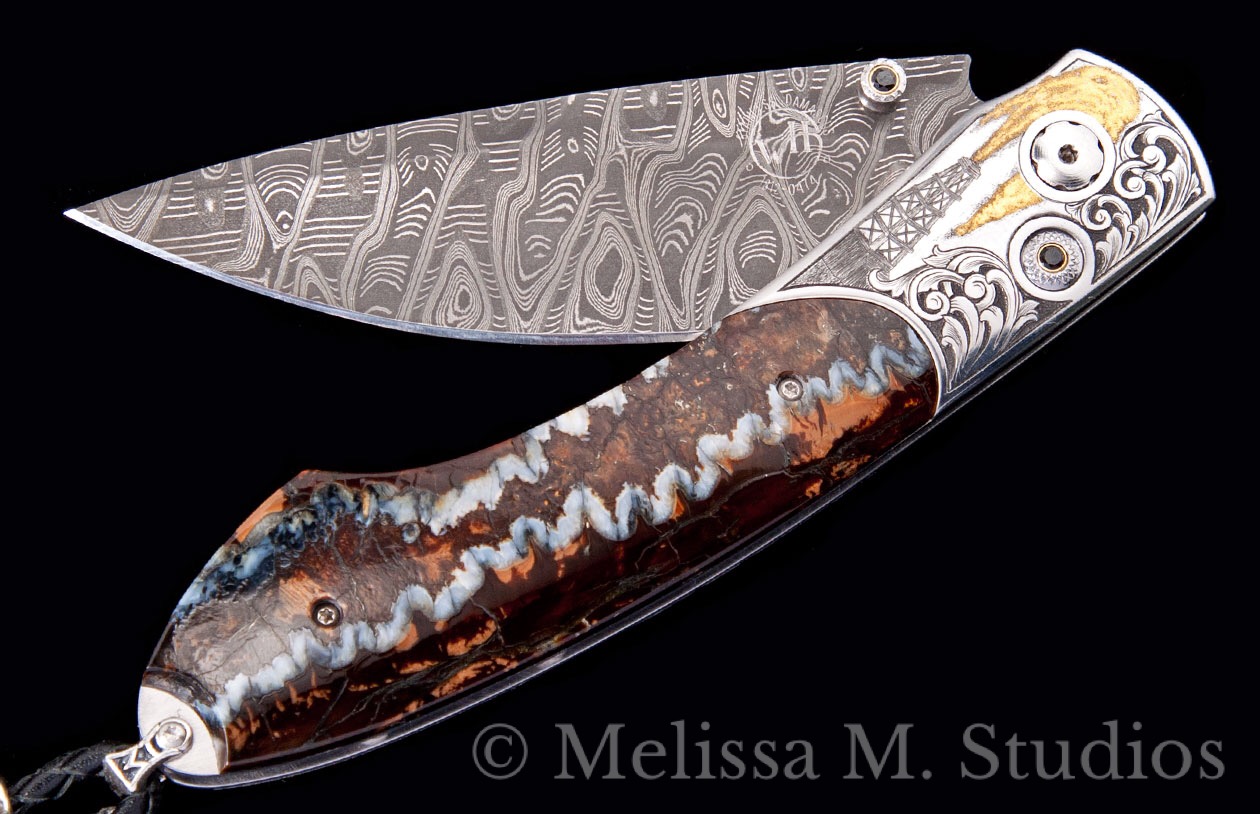 The ultimate oil mans pocket knife
Kreighoff Shotgun Grip Cap | Engraved to Match Grip Caps
Perazzi Shotgun | Grip Cap | Greenwood Stocks
Airborne Insignia | Hand Engraved Military Knife | 81st Airborne
Hot Rod Engraving | Ford Shoebox
1949 Ford | Hand Engraver
Family Crest Engraved | Gold Inlay
Family Crest Knife Set
USN Insignia | Navy logo | Hand Engraved
Sea Turtle Art | Bulino Engraving | Gold Inlay Artist
Custom Knife | Outdoor Edge
Elk Hunting Knife | Elk Assassins
Custom Hunting Knife
Knife Set for Hunting Buddies
Custom Hunting Knives | Replaceable Blade Knives
USMC | Marine Corp Gift
Decorated Marine | Custom Engraved Flask
Hand Engraved Lettering | Whisky Flask
Custom Engraved Knife
Sea Serpeant Engraving | Custom Engraving
Hand Engraved Wedding Band | Custom Wedding Bands
Name Engraving | Engraved Monograms
Hand Engraved Family Crest
Engraved Family Crest on Byrd Cara Cara Knife
Engraved Bond Derringer
Engraved Derringer
Hand Engraved Derringer
Write here...
Custom Engraved Firearm
Engraved Unit Insignia | Special Forces
Engraved Cigar Cutter with Nous Defions Military Unit Insignia
Hand Engraved Cigar Cutter and Lighter Set
Masonic Ring Solid Gold
Hammered Copper Ranch Brand
Hand Engraved Hedgehog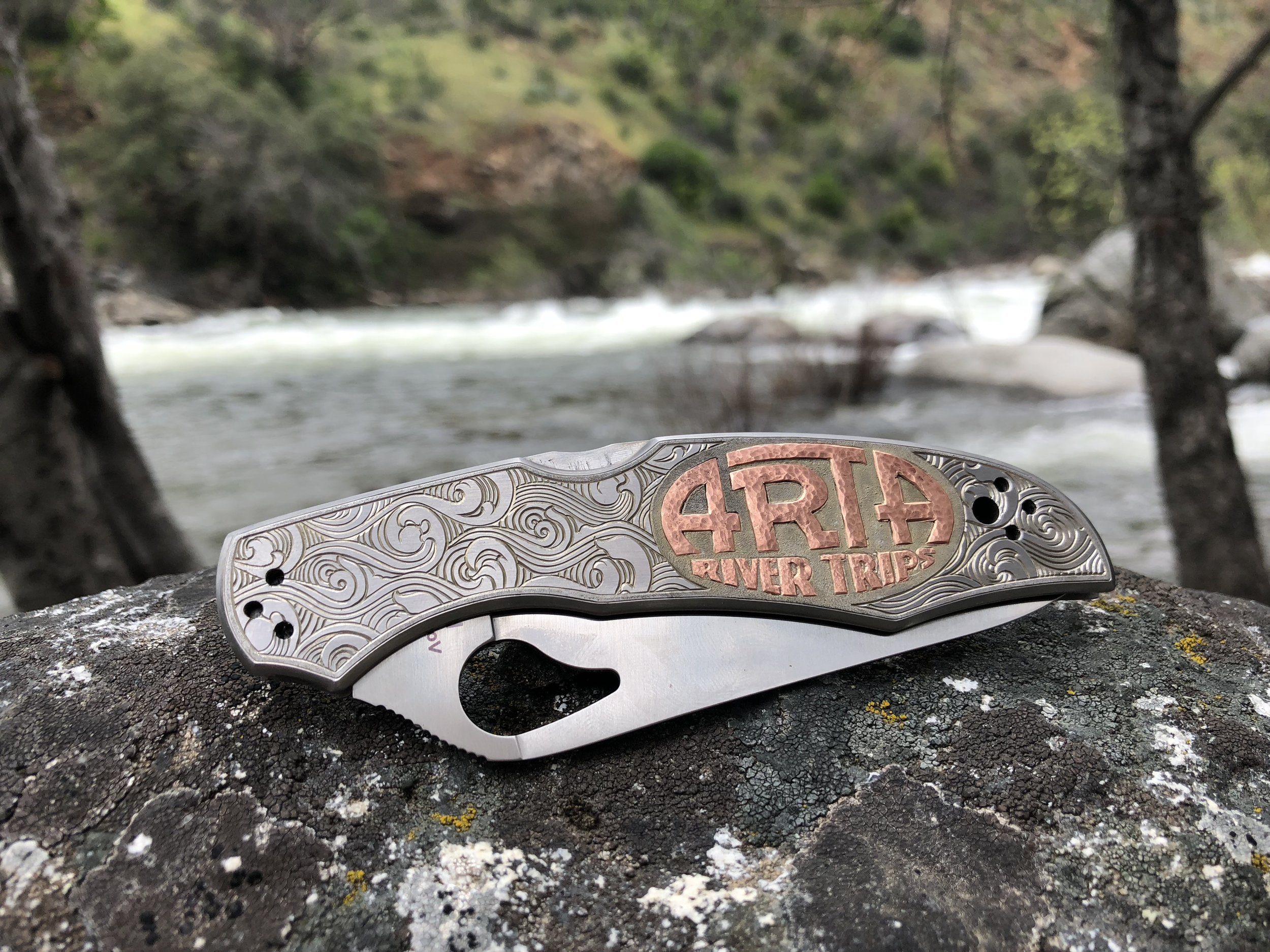 Custom White Water Inspired Scroll Pattern with Hammered Copper Logo
US Army Seal in Brass
Custom Engraved Spyderco
Fully Custom Engraved Spyderco
F-14 Tomat Inspired Spyderco with Family Crest
Hand Engraved Pocket Knife with Bull Terrier
Pre-Bulino Work on Dog Portrait
Airborne Insignia
Final Stages of Engraving