Hand Inlaid Hammered Copper Ranch Brand on Byrd Cara Cara Knife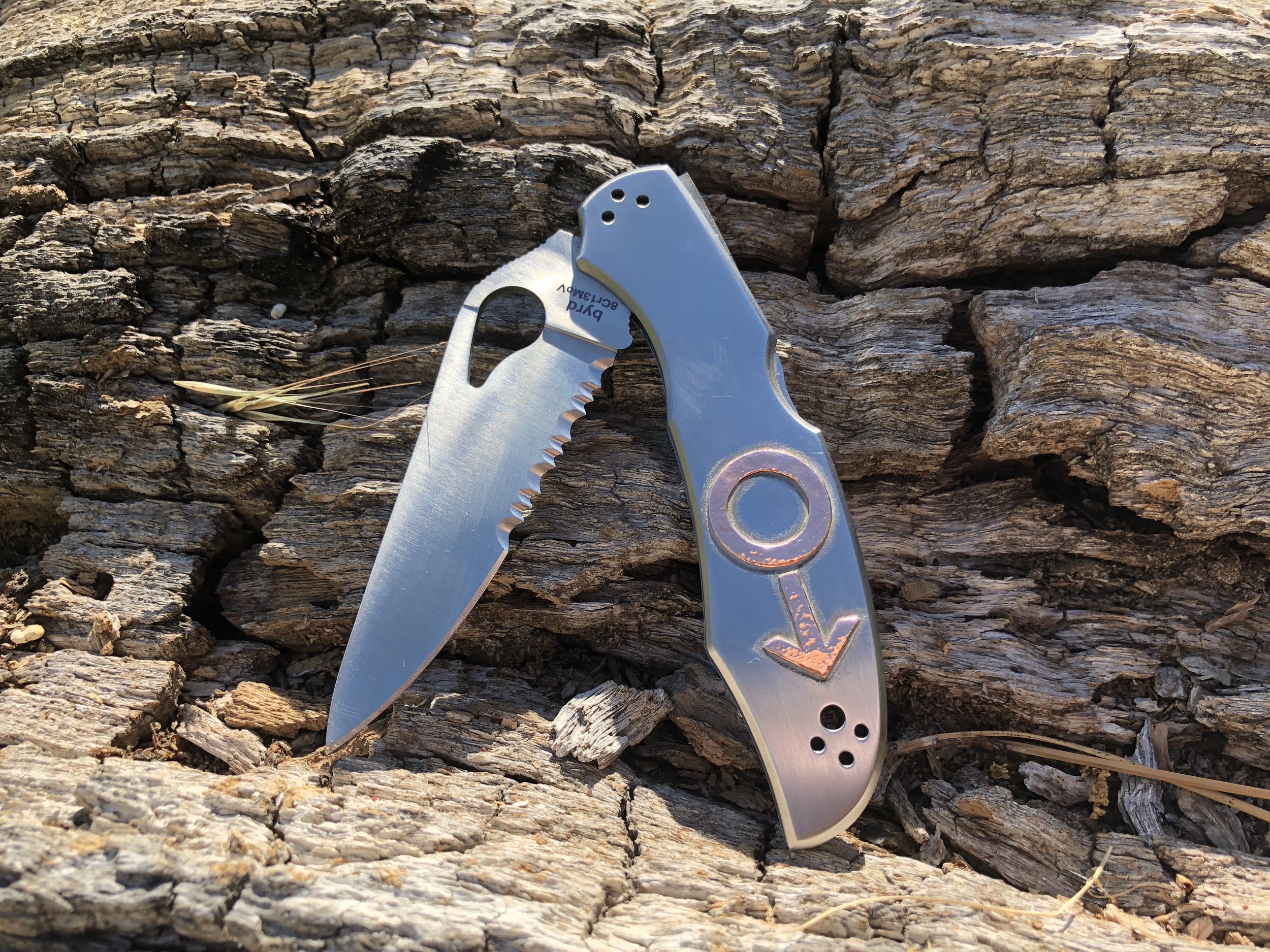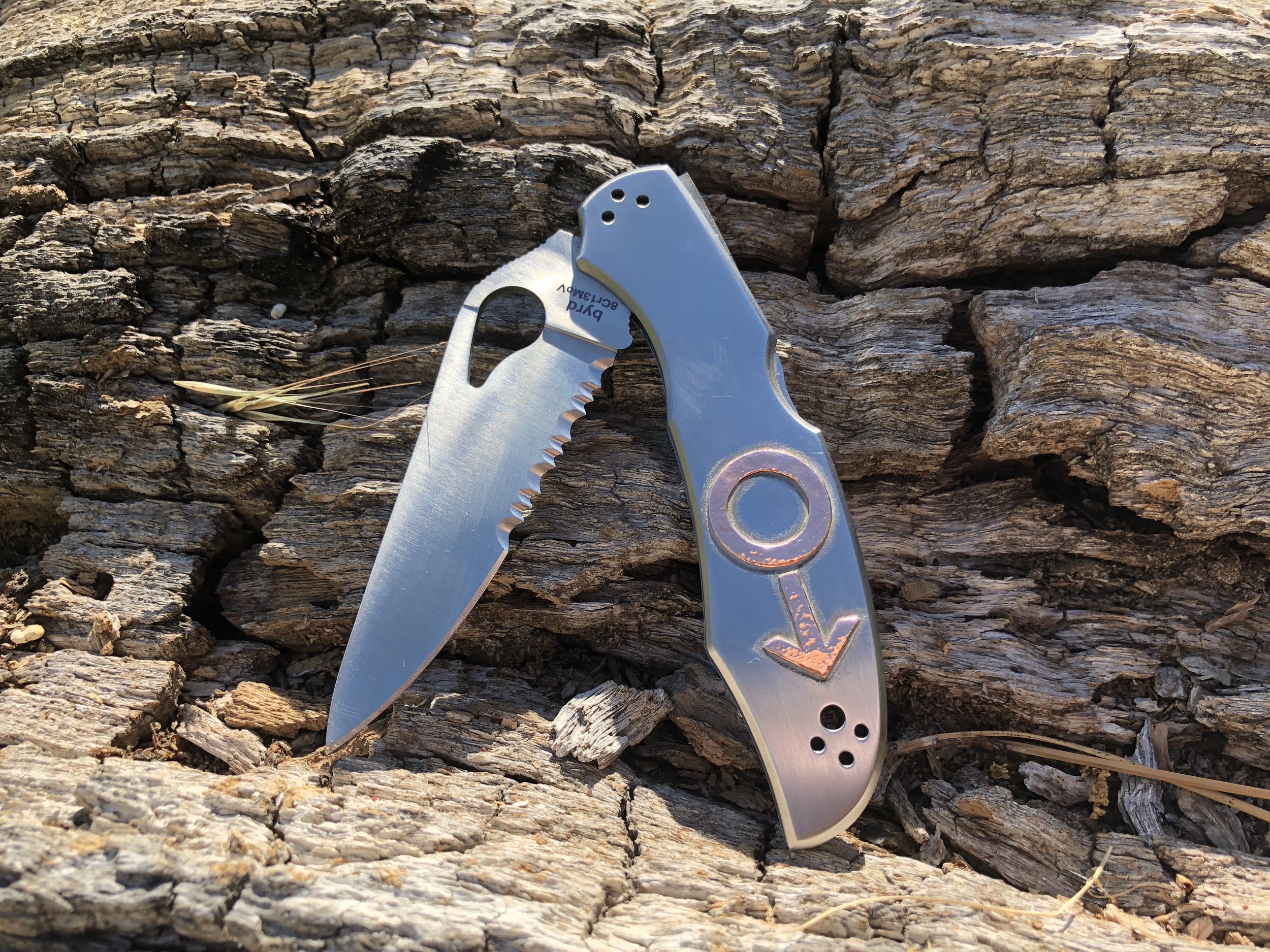 Hand Inlaid Hammered Copper Ranch Brand on Byrd Cara Cara Knife
You provide your ranch brand and I create it for you in copper, then hand inlay it into a stainless steel Byrd Cara Cara 2 folding knife! Makes a great gift for ranchers, family members, or anyone who s fond of western culture.
The Byrd Cara Cara included has received multiple awards for it's design and value. It is solid stainless steel, and has a pocket clip that can be oriented on either end or side of the knife. The blade is a combination smooth and serrated blade. Knives shown in the images were engraved for right handers, but typically for a left hander the other side of the knife would be engraved. Please specify in your order comments if this is being created for a right or left handed individual.
Additional artwork, such as the wave pattern shown on the Arta knife, and the lettering show on the longhorn knife are at an additional charge. This listing only includes the copper inlay of one ranch brand. For additional artwork, please contact me prior to ordering for a custom quote.
If you are interested in having an image other than a ranch brand inlaid in hammered copper please contact me first with the image. Ranch brands tend to be consistent in complexity because of the nature of what they are used for, allowing me to consistently price the work needed to create one using this technique. Other images, require a custom order quote.
Custom brand images can be created if you don't have one of your own but would like to create a custom one just for fun! Just contact me at melissa@melissamstudios.com and we can discuss and custom artwork, and project details.