Fine Arts and Automotive Arts Painting Galleries
Fine Arts: Oil and Acrylic Paintings
This gallery includes my fine art paintings, primarily in Oil and Acrylics. Most of the time, you can find a painting at some point of progress in the studio. I enjoy putting brush time in between engraving sessions or to allow my hands to rest between leatherworks. Occasionally, I accept commissioned works from clients who have a specific image or photograph in mind that they would like to recapture in paint on canvas. Any available pieces are listed in the SHOP section of this website. Please contact me directly with any special requests.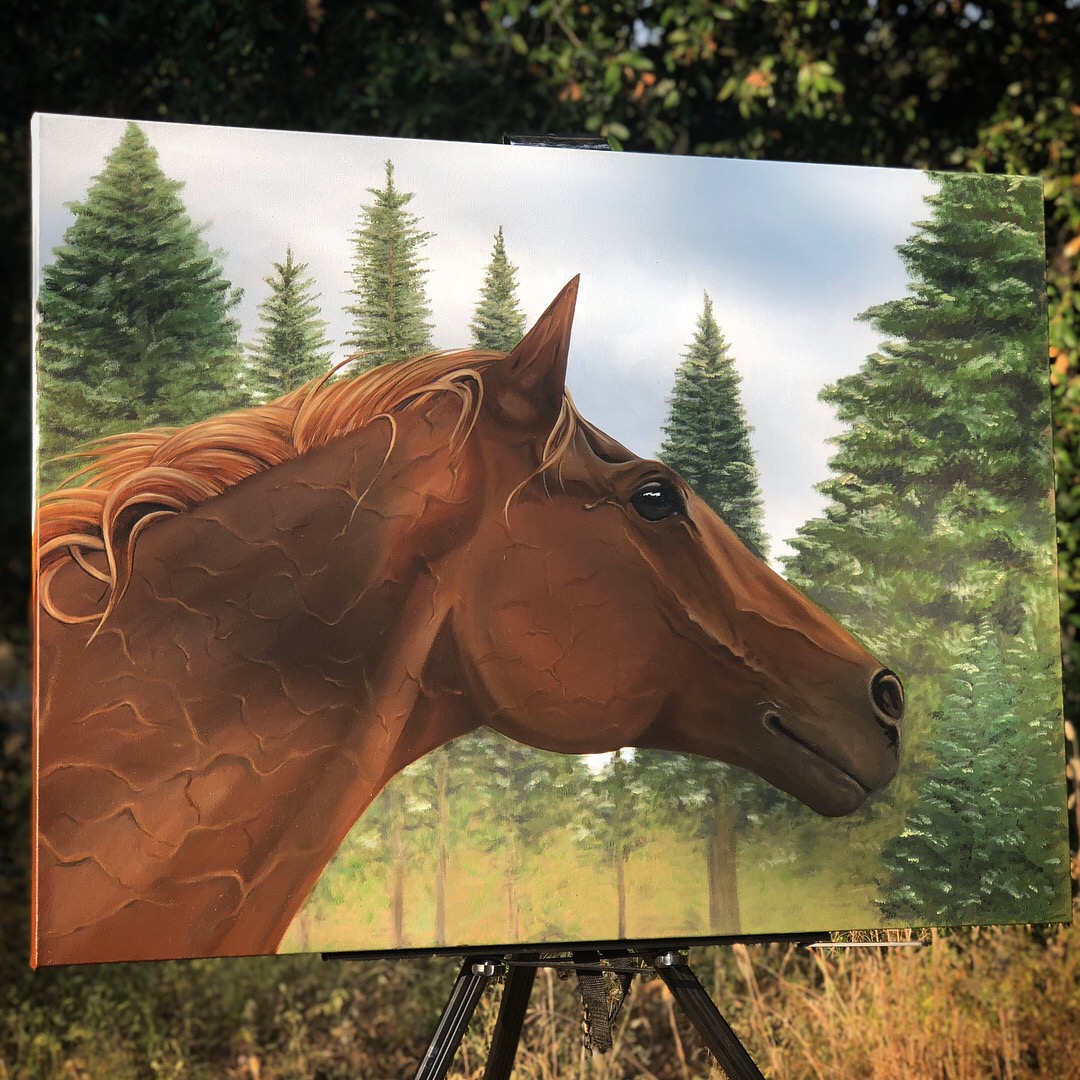 Pinstriping, Gold Leaf, and Sign Painting
Below is a sampling of my pin striping, gold leafing and sign work. I have been pin striping and doing automotive style brush work for over 15 years. From rat rods, to antique restorations, I've worked on it all! Harleys, Hot Rods, Helmets, and even a few Polo Mallets! This type of work requires me to be on-site so most is limited to locals, but I am able to accept helmets, sign work and other small items through the mail. Contact me with any special requests.